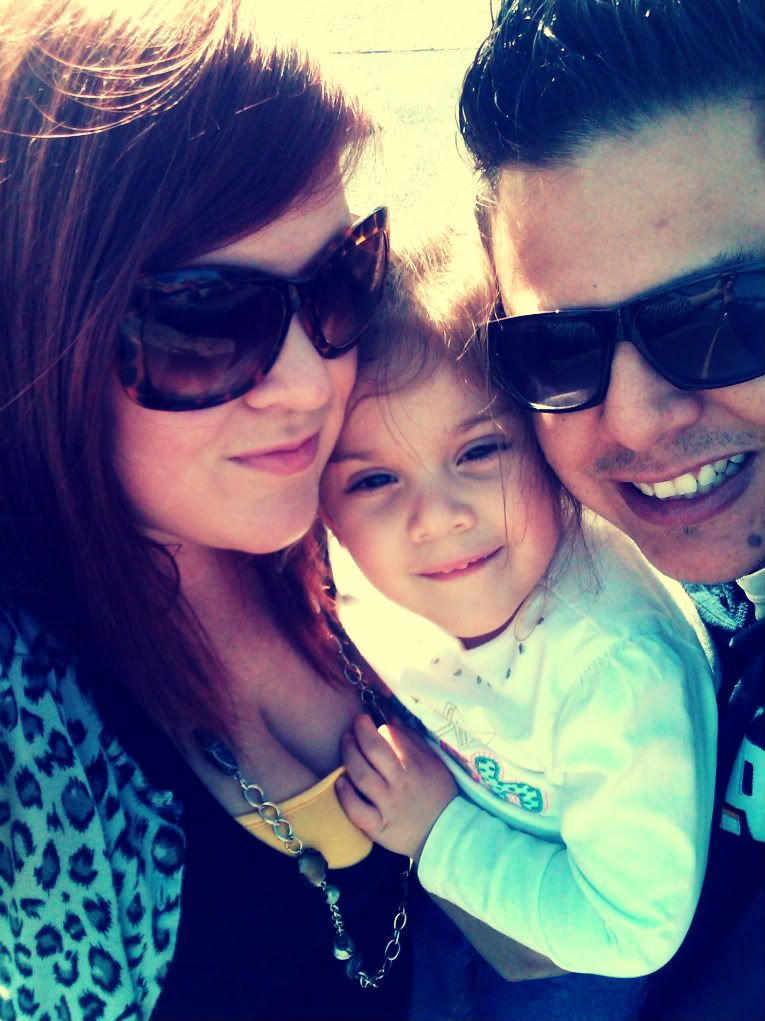 I really love this picture of us. I can't remember if I shared this with you or not. Its from a couple weeks ago when the weather was perfect.
I am super excited about all the wonderful things that are going to be happening on the blog soon!
Like tomorrow is the first edition of Guess Who! (if you are interested in playing along e-mail me!)
Lately, I have been pretty addicted to the television series Prison Break on Netflix. Its so great! And there is a certain someone with tattoos that I find delicious! Shh. don't tell my hubsy.
I am so tired of this bipolar weather I need some sunshine!!
I have several things to do in the next few days and I am only hoping that I have enough time.
I almost forgot that I only have an 8 hour shift tonight and tomorrow night. Woot! Its amazing how different 4 hours can make. Its like a hole lifetime. haha.
This weekend is the Celtic Festival! i'm pretty excited. My parents asked me to go with them!
I guess there is someone there that can trace our lineage. That's awesome. I don't have much patience to do it myself, so if someone can do it for us that'd be pretty amazing!
I am hoping that this weekend proves to be a crafty one. I am hoping to get several goodies in the shop ready for your buying pleasure. ;) haha
I am really surprised my beautiful little terror is still asleep. Its almost 11am. She's such a sleepy head.
Of course, I would still be in bed if I allowed myself.
I blame it on the weather.