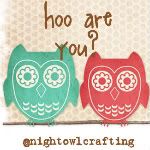 1. If you could add one room to our house, what would it be?
It would be a master bathroom with a huge jacuzzi tub, and an abundance of counter and storage space.
Our house has the tiniest bathroom ever with limited counter and storage space. Thank God I am not claustrophobic.
2. How many pillows do you sleep with at night?
2 a pillow for my head and a body pillow to cuddle with and hold tight. I would cuddle with the hubs all night long but I toss and turn too much. Plus, he is a burning furnace. I would be sweating within 5 minutes.
3. What is the best costume you've ever worn for Halloween?
I went to a Monster Mosh-a halloween concert a friend put on 3 years ago as a vintage pinup girl. Black corset with a white tank under it, pink spankies, fishnet hose, black high heals, and my hair done up in cute pomps and curls. It was the most scandalous costume I have ever worn, but I totally loved it. And the hubs when as a greaser. He was so handsome.
4. If you could erase one item off the face of the earth, what would it be?
Drugs and cigarettes. I'm sick of it! I'm sick of all the newborn babies that are born addicted to drugs and cigarettes!
5. Where do you do your best thinking?
In bed while I am trying to fall asleep. Perhaps that is why I have such a horrible time sleeping. haha.
I hope everyone has a wonderful day!